"Workshop Tap Dance"
"Workshop di Tap Dance" with Cartier Williams and Erminia Moscato
Cartier Williams (Washington)
Definito uni dei migliori tapper del mondo coreografo, performer e  produttore di film indipendenti. membro e fondatore di prestigiose compagnie di Tap Dance americane ed è invitato ai festival internazionali
Erminia Moscato (Milano)
Attrice drammatica e brillante, Vocalist e Ballerina di: Classico, Contemporaneo e Tap Dance. Ha lavorato in diverse produzioni tra Musicals, Festivals, TV, Films,"Sit Com, Spot tv e web, inoltre organizza workshops e Festival di Tap Dance.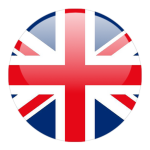 Cartier Williams (Washington D.C.)

Defined as one of the best tap dancers in the world, he is also a choreographer, performer and indipendent film producer. He is founder and member of many prestigious American Tap Dance companies and he is often invited to international festivals.
Erminia Moscato (Milan)
Outstanding dramatic actress and vocalist, she is a ballet/contemporary and tap dancer. She worked on various productions, among which musicals, festivals, TV, films, Sit Coms, advertisement and web. She also organizes tap dance festivals.