"Workshop Tap Dance"
"Workshop Tap Dance" with Joseph & Josette Wiggan (Los Angeles)
Direttamente dal "Michael Jackson immortal tour" del "Cirque Du Soleil".
Fratelli strepitosi, fanno parte di prestigiose compagnie, hanno vinto famosi premi internazionali sia singolarmente che come coppia e sono invitati ai festival internazionali.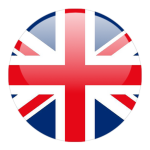 Straight from the  "Michael Jackson Immortal Tour" of "Cirque Du Soleil" these two amazing brothers, members of prestigious dance companies and regularly invited to international festivals, have won international prizes both individually and as a pair.