"Maison Moschino"
Fashion & Tap Night "Maison Moschino"
Un evento che esce fuori dai soliti canoni per originalità, novitá e spettacolarità
Musica dal vivo di "MANDUCI TRIO" alla voce "SABRINA OLIVIERI" il tutto impreziosito dalla suprema cucina del maestro "ANDREA ZANIN".
Dove avremo modo di ammirare i nostri ospiti dal vivo con le loro spettacolari esibizioni ed improvvisazioni.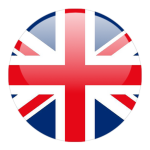 An event that differs from the ordinary because of its originality, innovation and spectacular nature: we will get the chance to see our special guests improvising and dancing live.
Live music by "MANDUCI TRIO" with "SABRINA OLIVIERI" on the vocals. The whole show will be adorned by chef "ANDREA ZANIN"'s cousine.